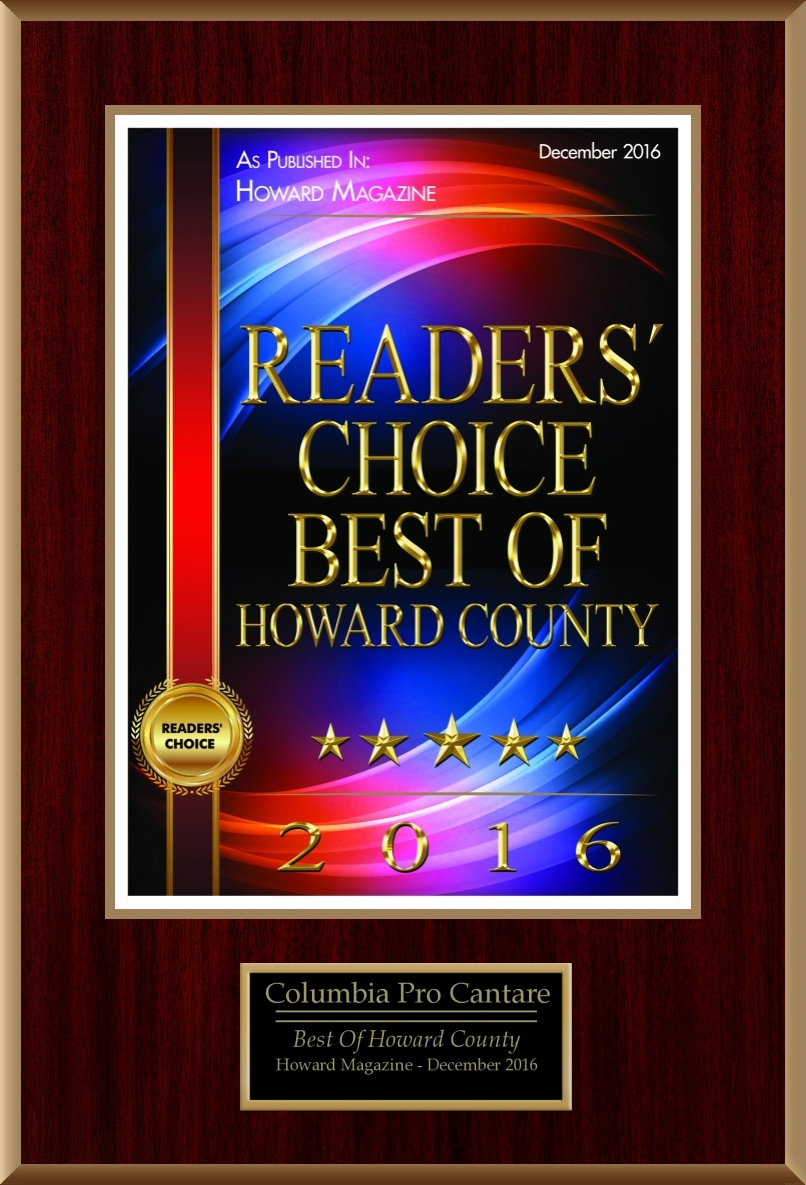 CPC 4Oth Anniversary
Gala Celebration
Saturday, October 22, 2016 at 8 PM
Handel:
Messiah
Sunday, Dec. 4, 2016 at 7:30 PM
A Christmas Noël
with the CPC Chamber Singers
Saturday, Dec. 17, 2016 at 7 PM
Music Masters of Eastern Europe
Sunday, March 19, 2017 at 3 pm
First Evangelical Lutheran Church Ellicott City, MD

CELEBRATIONS: COLUMBIA'S 50TH
CPC'S 40TH, JRT'S 20TH!
Sunday, May 14, 2017 at 8 PM
Jim Rouse Theatre, Columbia, MD

---
For free Senior Events Shuttle,
call 410-715-3087
---
Columbia Pro Cantare
5404 Iron Pen Place
Columbia, MD 21044
410.730.8549
Fax: 410.730.8634
A Note For Our Corporate Sponsors and Contributors:
We sincerely appreciate the businesses and individuals whose financial support make it possible for the CPC to offer concerts of the highest quality to this community. Your generosity helps us purchase equipment, rent rehearsal and concert space, and engage the world-class soloists that make the Columbia Pro Cantare a success. Thank you.

Kevin T. Howard, CPA/PFS, P.A.
Rotary of Columbia/Patuxent Flying Cloud Money Management, LLC
Columbia Pro Cantare also wishes to thank:
Bob Lucido Team of Keller Williams Integrity
Baltimore Sun Media Group
Brown & Associates, Inc
H&S Properties