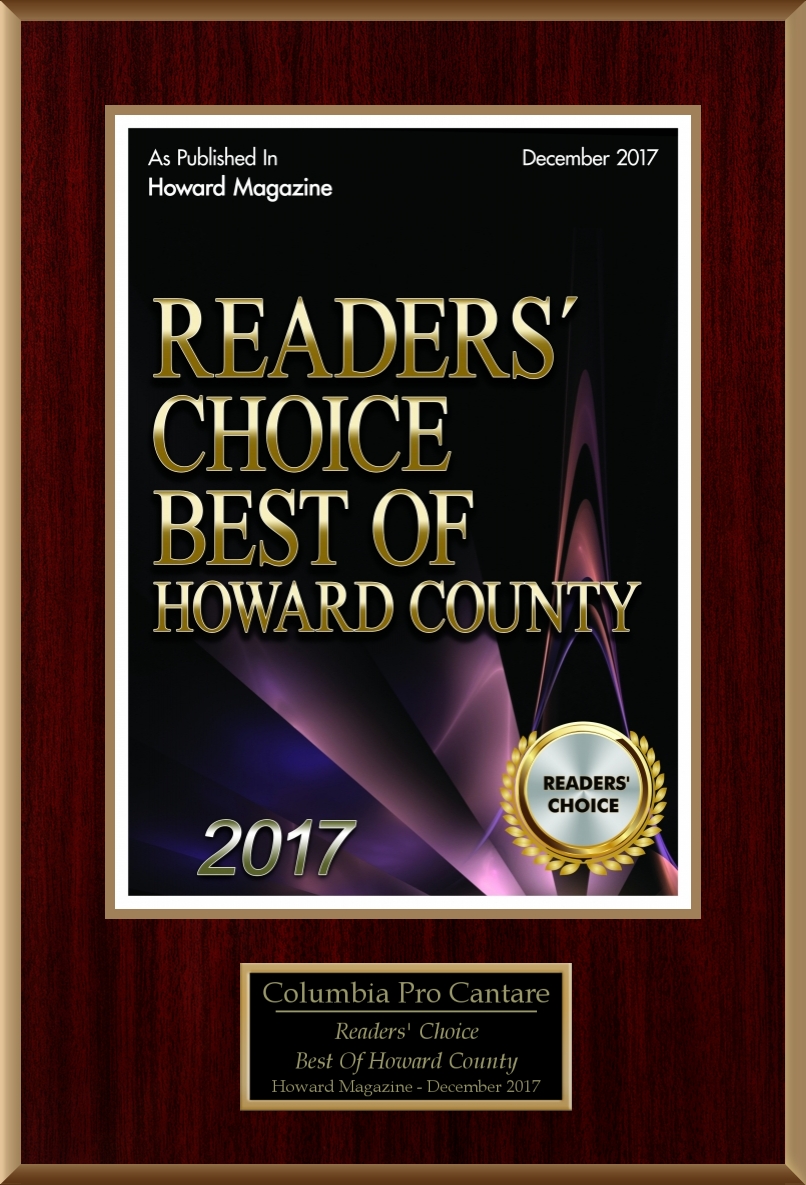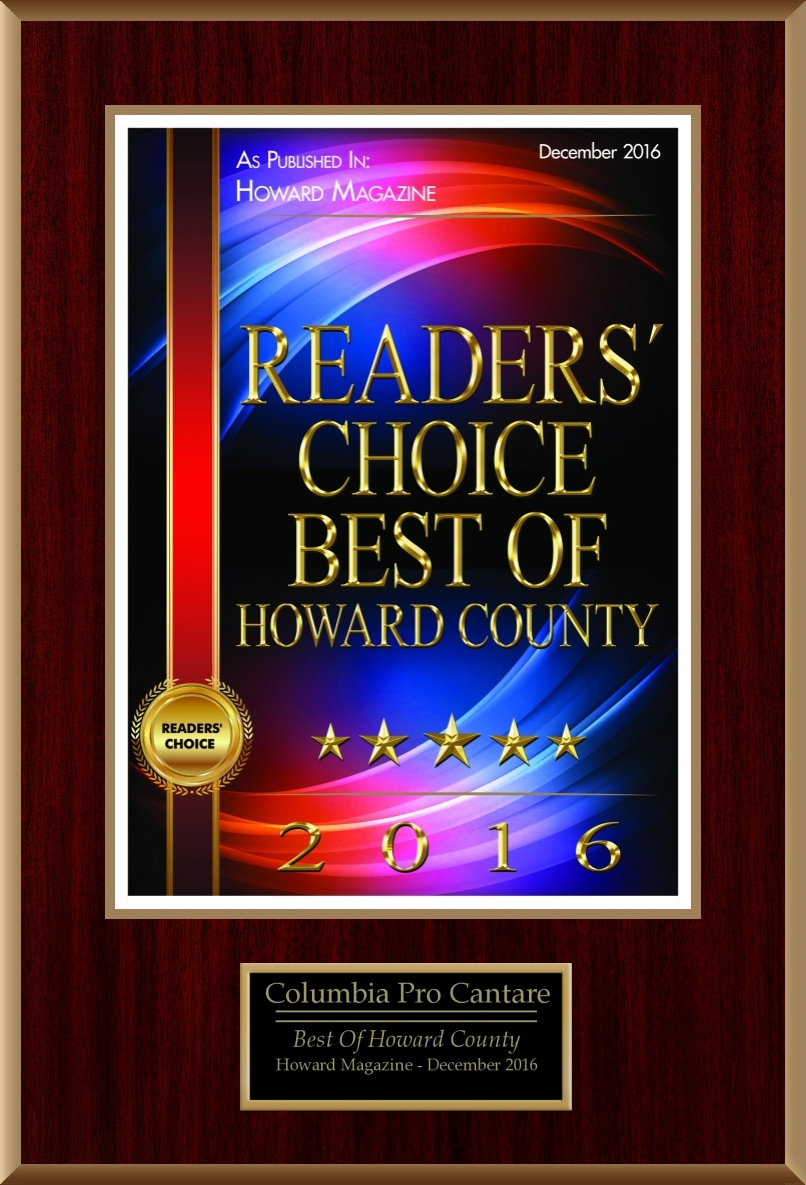 Sing Into Spring
Sunday, March 18, 2018 at 4 pm
First Evangelical Lutheran Church Ellicott City, MD

Over There: Music of World War I
Saturday, May 5, 2018 at 8 PM
Jim Rouse Theatre, Columbia, MD

SNEAK PEAK
2018-2019 SEASON
SAVE THE DATE!
"Bach to Baroque"
Saturday, October 20, 2018 at 8 PM
Jim Rouse Theatre, Columbia, MD
Handel: Messiah
Sunday, Dec. 2, 2018 at 7:30 PM
Jim Rouse Theatre, Columbia, MD
A Christmas Noël
with the CPC Chamber Singers
Sunday, Dec. 9, 2018 at 7 PM
Christ Episcopal Church
Columbia, MD
Anniversaries – Clara Schumann, Lili Boulanger
Also on the program: Fanny Mendelssohn-Hensel
Sunday, March 17, 2019 at 4 pm
First Evangelical Lutheran Church Ellicott City, MD

"Salute to Gershwin"
Saturday, May 4, 2019 at 8 PM
Jim Rouse Theatre, Columbia, MD

---
For free Senior Events Shuttle,
call 410-715-3087
---
Columbia Pro Cantare
5404 Iron Pen Place
Columbia, MD 21044
410.730.8549
Fax: 410.730.8634
Columbia Pro Cantare
Audition Information
Select the name of the venue for a map and directions
Columbia Pro Cantare holds auditions in the summer preceding each season and by appointment throughout the year. Singers with previous choral experience and some sight reading skills and tonal memory are encouraged to audition.
The full chorus of over 100 singers performs four programs each year, one of which is always Handel's Messiah.
Regular rehearsals begin in September, and Columbia Pro Cantare rehearses Tuesday evenings from 7:30 to 10 p.m. September through May at Hammond High School, 8800 Guilford Road, Columbia, MD 21046.
Summer rehearsals are held in July and August at the Christ Episcopal Church, 6800 Oakland Mills Road, Columbia, MD.
Singers performing in the fall concert are encouraged to attend at least three summer rehearsals.
Please call 410-730-8549 to schedule an audition at a mutually convenient time with Director Frances M. Dawson.
* Our photographs above deserve special attention and an explanation or two: at left, a cross section of CPC rehearses for a spring concert at the Second Presbyterian Church in Baltimore; center - some of our soloists lay to rest any idea that great singers can't have fun, especially when dress rehearsal falls on Halloween; and finally, Frances and a few of our tenors/baritones take a quick break to discuss the finer points of a passage from Peter Schickele's Concerto for Piano and Chorus: The Twelve Months, performed in May, 2004.
We look forward to singing with you!