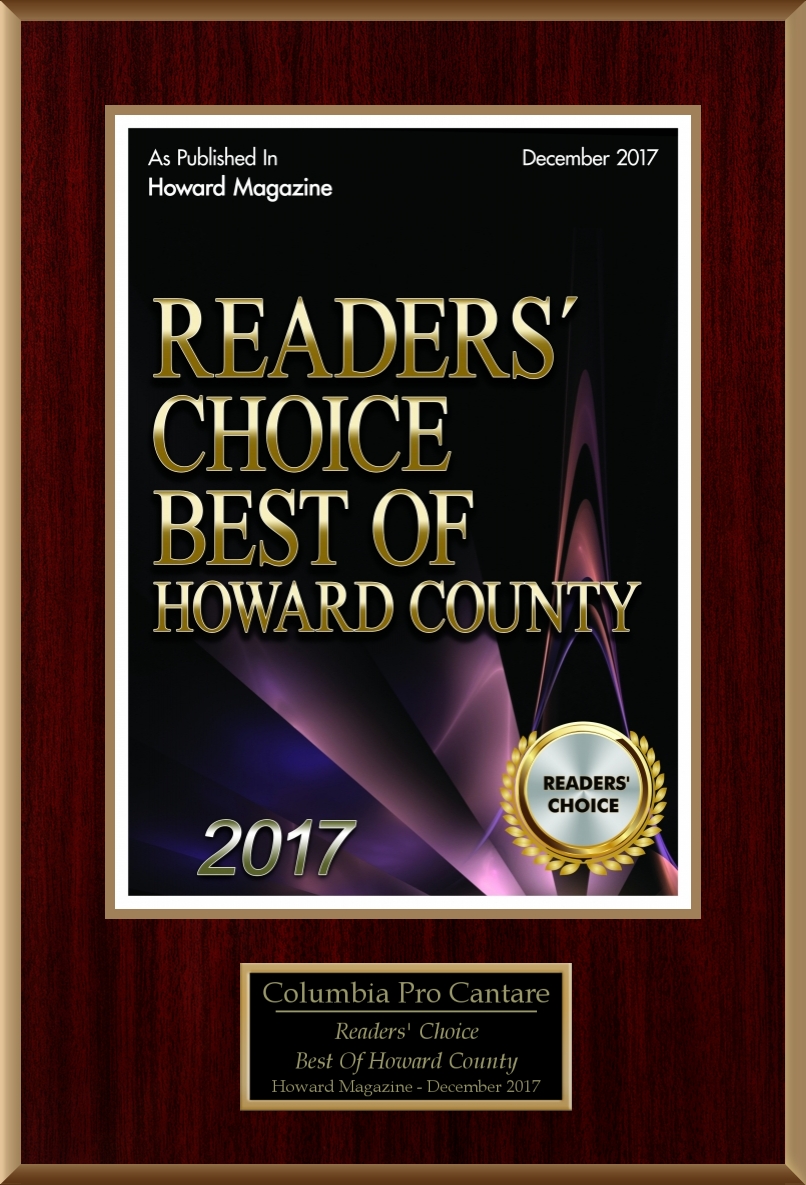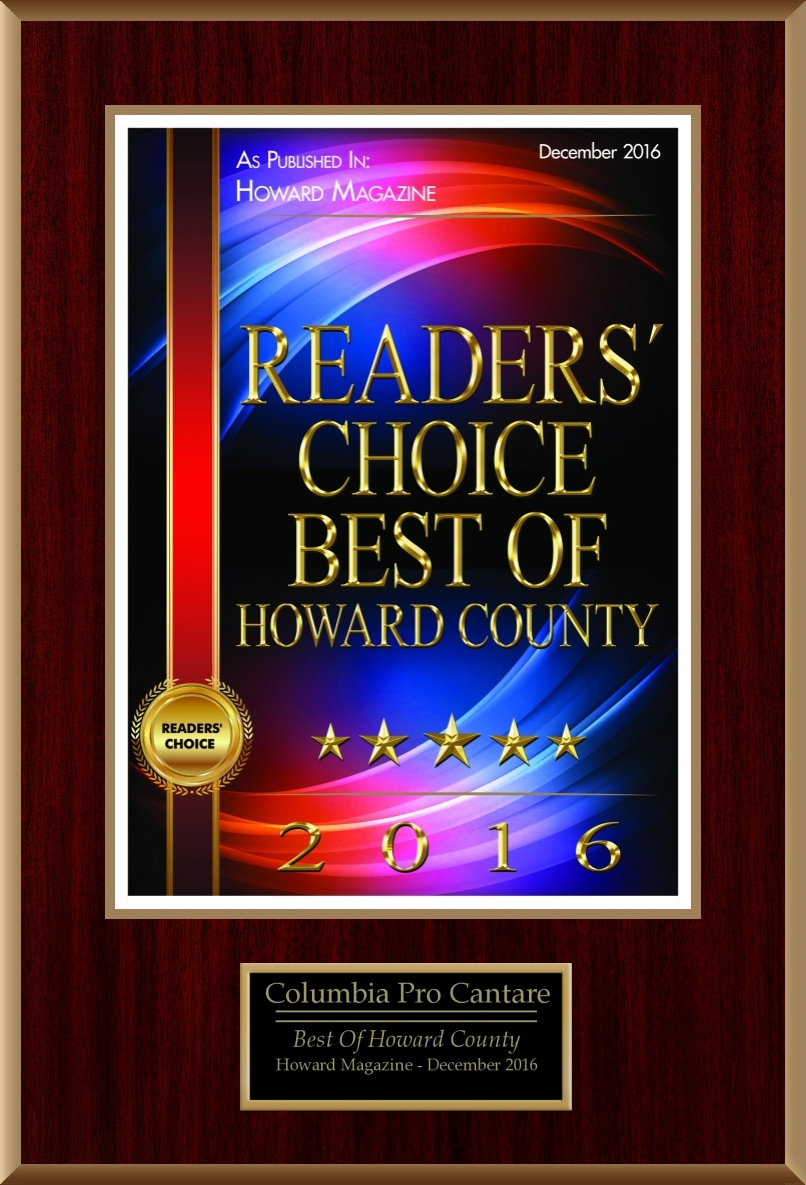 Sing Into Spring
Sunday, March 18, 2018 at 4 pm
First Evangelical Lutheran Church Ellicott City, MD

Over There: Music of World War I
Saturday, May 5, 2018 at 8 PM
Jim Rouse Theatre, Columbia, MD

SNEAK PEAK
2018-2019 SEASON
SAVE THE DATE!
"Bach to Baroque"
Saturday, October 20, 2018 at 8 PM
Jim Rouse Theatre, Columbia, MD
Handel: Messiah
Sunday, Dec. 2, 2018 at 7:30 PM
Jim Rouse Theatre, Columbia, MD
A Christmas Noël
with the CPC Chamber Singers
Sunday, Dec. 9, 2018 at 7 PM
Christ Episcopal Church
Columbia, MD
Anniversaries – Clara Schumann, Lili Boulanger
Also on the program: Fanny Mendelssohn-Hensel
Sunday, March 17, 2019 at 4 pm
First Evangelical Lutheran Church Ellicott City, MD

"Salute to Gershwin"
Saturday, May 4, 2019 at 8 PM
Jim Rouse Theatre, Columbia, MD

---
For free Senior Events Shuttle,
call 410-715-3087
---
Columbia Pro Cantare
5404 Iron Pen Place
Columbia, MD 21044
410.730.8549
Fax: 410.730.8634
Columbia Pro Cantare in the Community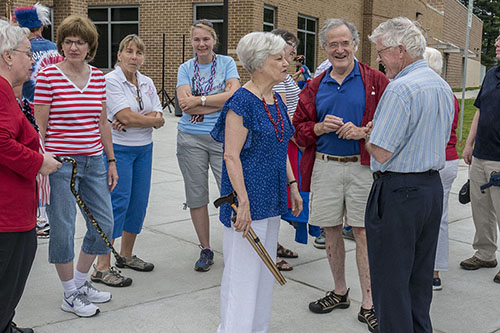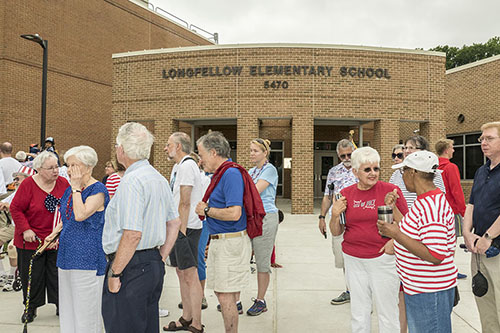 Several CPC chorus members waiting to sing the National Anthem at the Longfellow July 4th Parade, 2016
Frances Dawson being introduced as the
Grand Marshall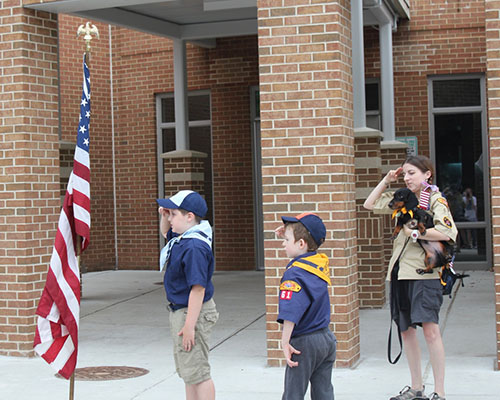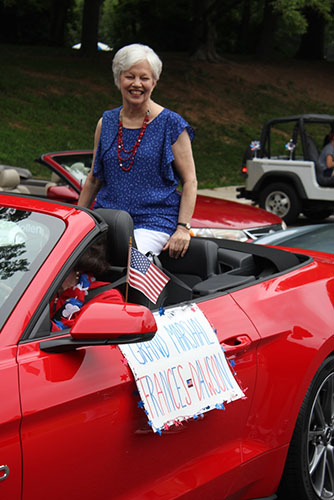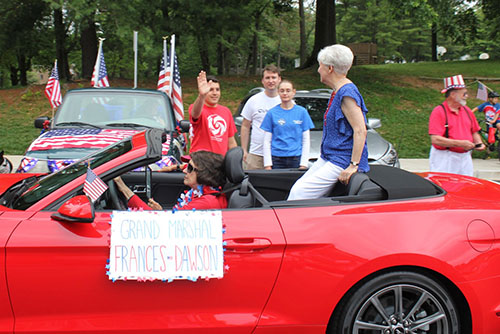 Frances Dawson riding in the parade as the Grand Marshall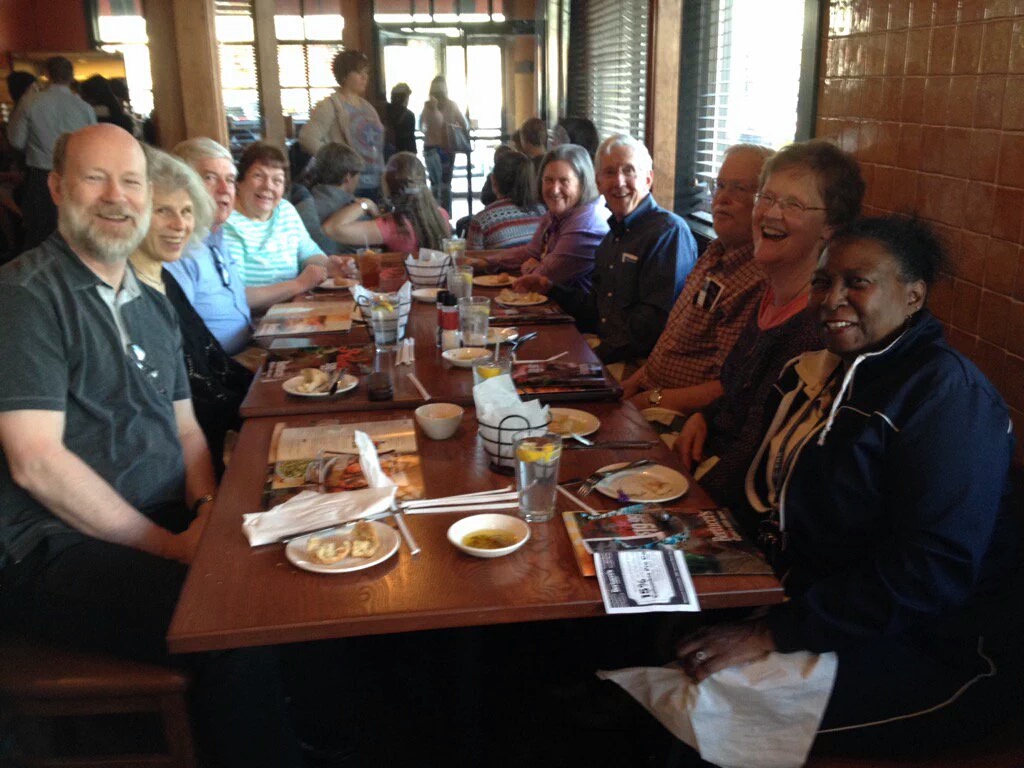 Enjoyed the fundraiser at Bertucci's on Saturday, April 16, 2016. Thank you everyone who came out and supported us!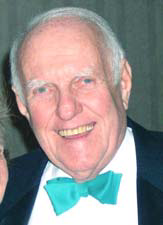 In Memorium: Charles I. Ecker
In honor of Charles "Chuck" Ecker, long-time Howard County educator, former County Executive, and well-known Charity Auctioneer, Columbia Pro Cantare dedicated its October 24, 2015 concert to his memory.
In October 2008, Mr. Ecker honored CPC by serving as its auctioneer in a very successful silent & live auction. In 2010, Mr. Ecker honored CPC by being a contestant in its first "Battle for Frances' Baton" fundraiser at its May concert.
Thanks for the memories, Mr. Ecker!

Artscape in Baltimore, 2015
Bob Lucido won our Battle of the Baton in the 2014 - 2015 season.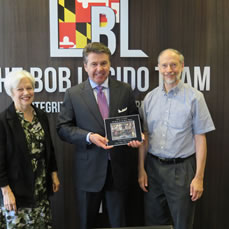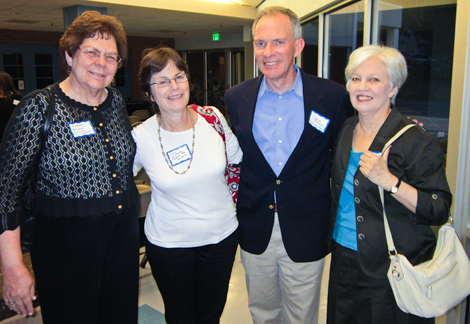 Seen after joyfully receiving a grant from the Howard County Arts Council on Sept. 17, 2011 at the Howard County Center for the Arts are CPC Board Members, from the left: Elladean Brigham, Executive Director; Judy Weintraub, President; Greg Stanford; Vice President; and Frances Dawson, Artistic Director.
Photo by: Ally Slayden, Community and Web Relations, Howard County Arts Council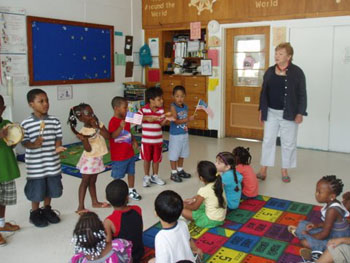 Sandy Fairhurst and class
For a number of years, CPC has sent professional teachers and performers to share the arts with Howard County Head Start classes under the Summer Enrichment program sponsored by Sunrise Rotary.
The late Bob Russell will always be remembered as an outstanding leader in the community and dear friend to CPC. Here we see Bob, left, at the Longfellow 2008 Fourth of July Celebration, one of his lasting contributions to Columbia, and another view of the 2008 Celebration showing CPC members, led by Frances Dawson, singing the Star Spangled Banner.