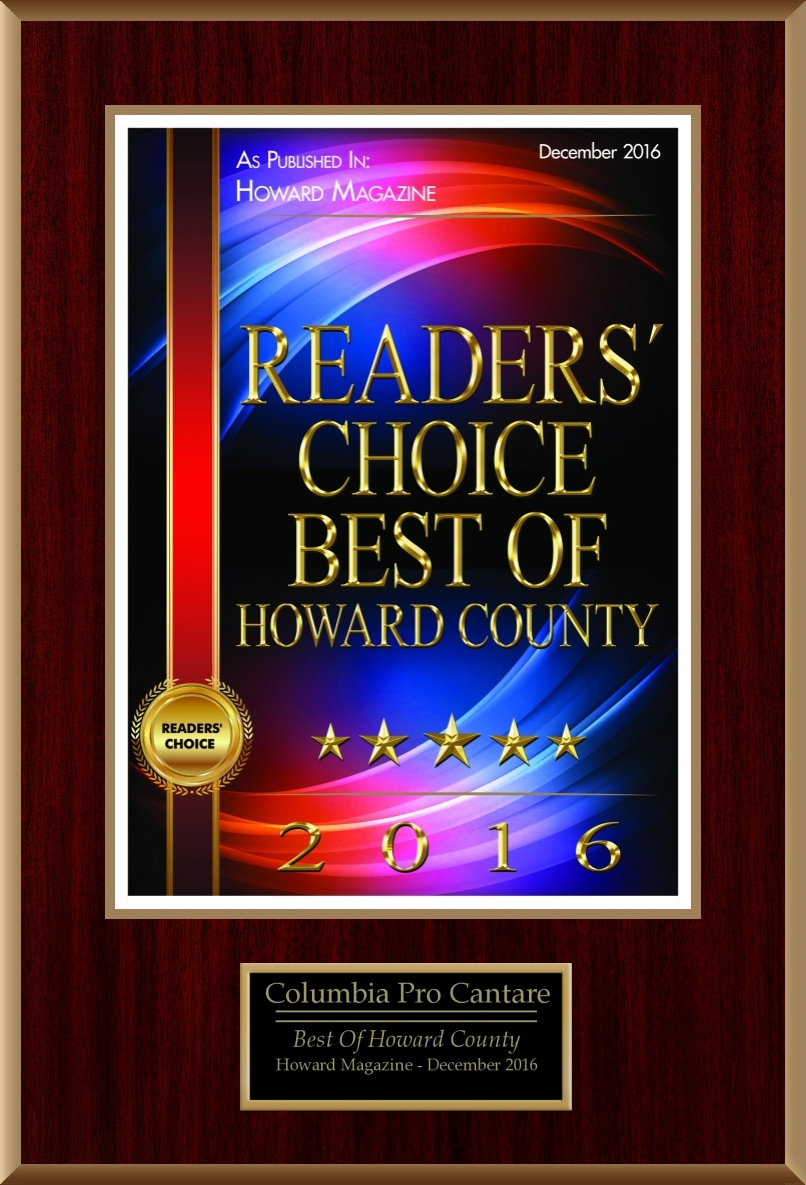 CPC 4Oth Anniversary
Gala Celebration
Saturday, October 22, 2016 at 8 PM
Handel:
Messiah
Sunday, Dec. 4, 2016 at 7:30 PM
A Christmas Noël
with the CPC Chamber Singers
Saturday, Dec. 17, 2016 at 7 PM
Music Masters of Eastern Europe
Sunday, March 19, 2017 at 3 pm
First Evangelical Lutheran Church Ellicott City, MD

CELEBRATIONS: COLUMBIA'S 50TH
CPC'S 40TH, JRT'S 20TH!
Sunday, May 14, 2017 at 8 PM
Jim Rouse Theatre, Columbia, MD

Columbia Pro Cantare
5404 Iron Pen Place
Columbia, MD 21044
410.730.8549
Fax: 410.730.8634
Thank you for your support and patronage of the Music Masters of Eastern Europe concert.
Next Concert
Anniversary Celebrations!
Columbia's 50th, Columbia Pro Cantare's 40th, Jim Rouse Theatre's 20th!
Sunday, May 14, 2017 at 8 PM

Aaron Copland's Lincoln Portrait; Spirituals
In honor of Jim Rouse and Columbia: Tom Benjamin's I Build A House

Columbia Pro Cantare
Lester Lynch, baritone
Howard County Concert Orchestra

Jim Rouse Theatre for the Performing Arts
5460 Trumpeter Road, Columbia, MD 21044