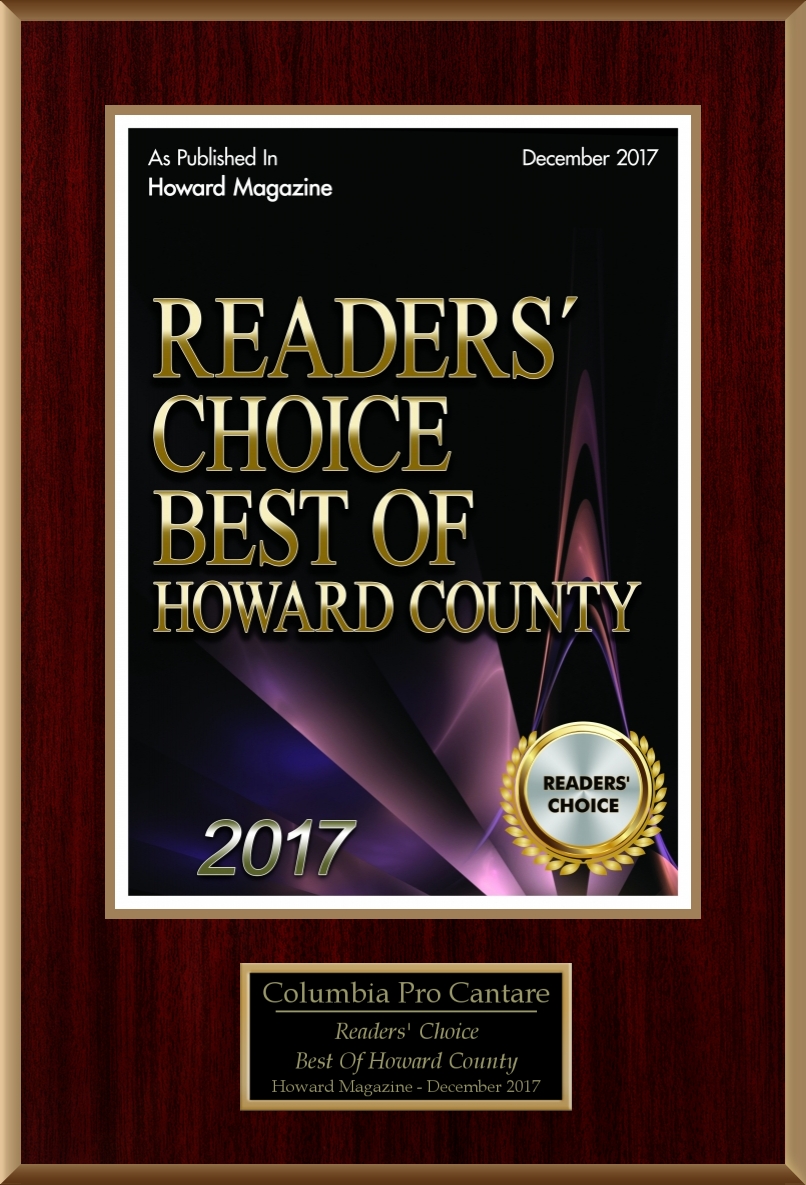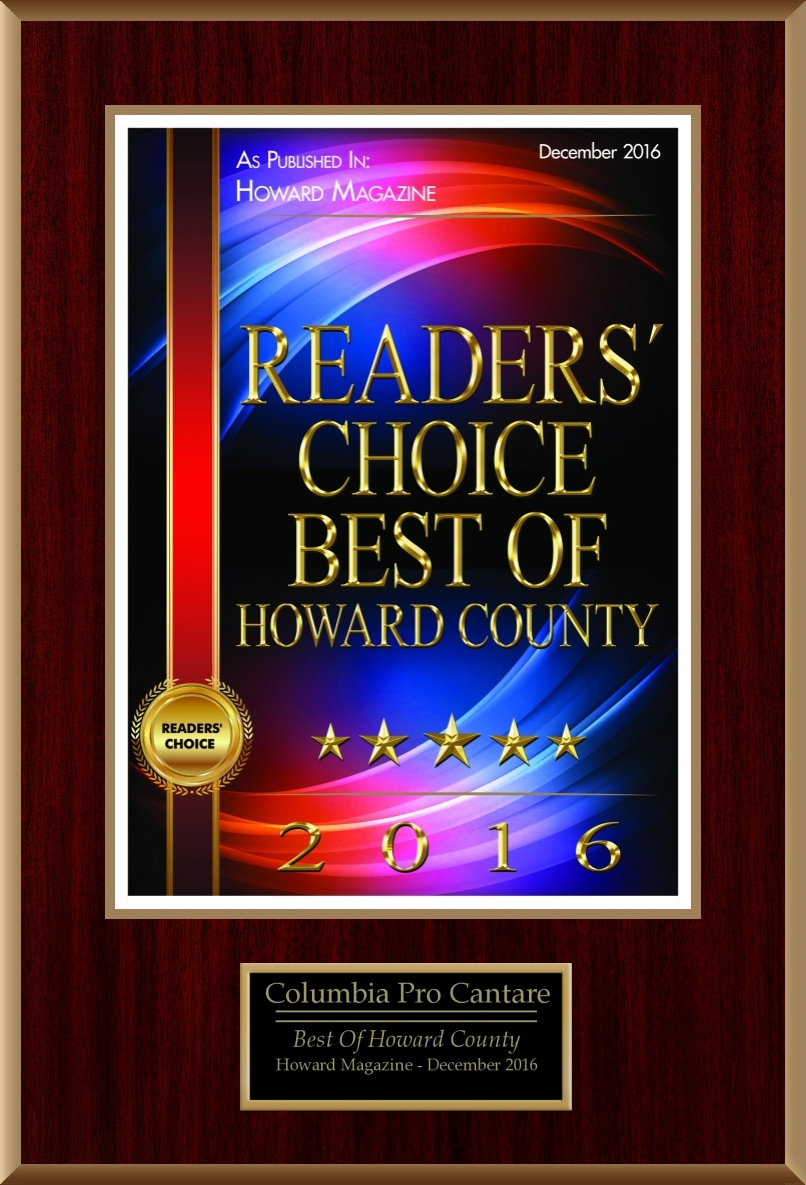 Carmina Burana
Saturday, October 21, 2017 at 8 PM
Jim Rouse Theatre, Columbia, MD
Handel: Messiah
Sunday, Dec. 3, 2017 at 7:30 PM
Jim Rouse Theatre, Columbia, MD
A Christmas Noël
with the CPC Chamber Singers
Sunday, Dec. 10, 2017 at 3 PM
Christ Episcopal Church
Columbia, MD
Sing Into Spring
Sunday, March 18, 2018 at 4 pm
First Evangelical Lutheran Church Ellicott City, MD

Over There: Music of World War I
Saturday, May 5, 2018 at 8 PM
Jim Rouse Theatre, Columbia, MD

Columbia Pro Cantare
5404 Iron Pen Place
Columbia, MD 21044
410.730.8549
Fax: 410.730.8634
Thanks to our supporters for voting us one of the Best in Howard County again this year!
SING INTO SPRING, SUNDAY, MARCH 18, 2018 4 PM
As the winter yields to the awakening of spring, celebrate and renew to the sounds of the harp and the flowing voices of Columbia Pro Cantare. Let Handel, Mozart, Brahms and Stephen Paulus, who had great understanding of the human spirit, give you the gift of renewed life
through music.

Columbia Pro Cantare; CPC Chamber Singers; Donald Fries, organ; Jacqueline Pollauf, harp Howard County Concert Orchestra String Quartet

First Evangelical Lutheran Church
3604 Chatham Road
Ellicott City, MD 21042
To order online, click on our Ticket Order page, scroll down to the buttons, and find the Sing Into Spring tickets. Clicking on that will take you to the PayPal page, where you can pay with Visa, MasterCard, Discover, or your PayPal account. We will email you verification that we have received your order.
To see the professional video celebrating Columbia's 50th, which includes a salute to CPC and Lester Lynch from May 2017, click on this link. The salute is about 4 minutes into the video. https://www.youtube.com/watch?v=KUwS66HmF1c
To help CPC continue to make a difference through Song, click on this button: