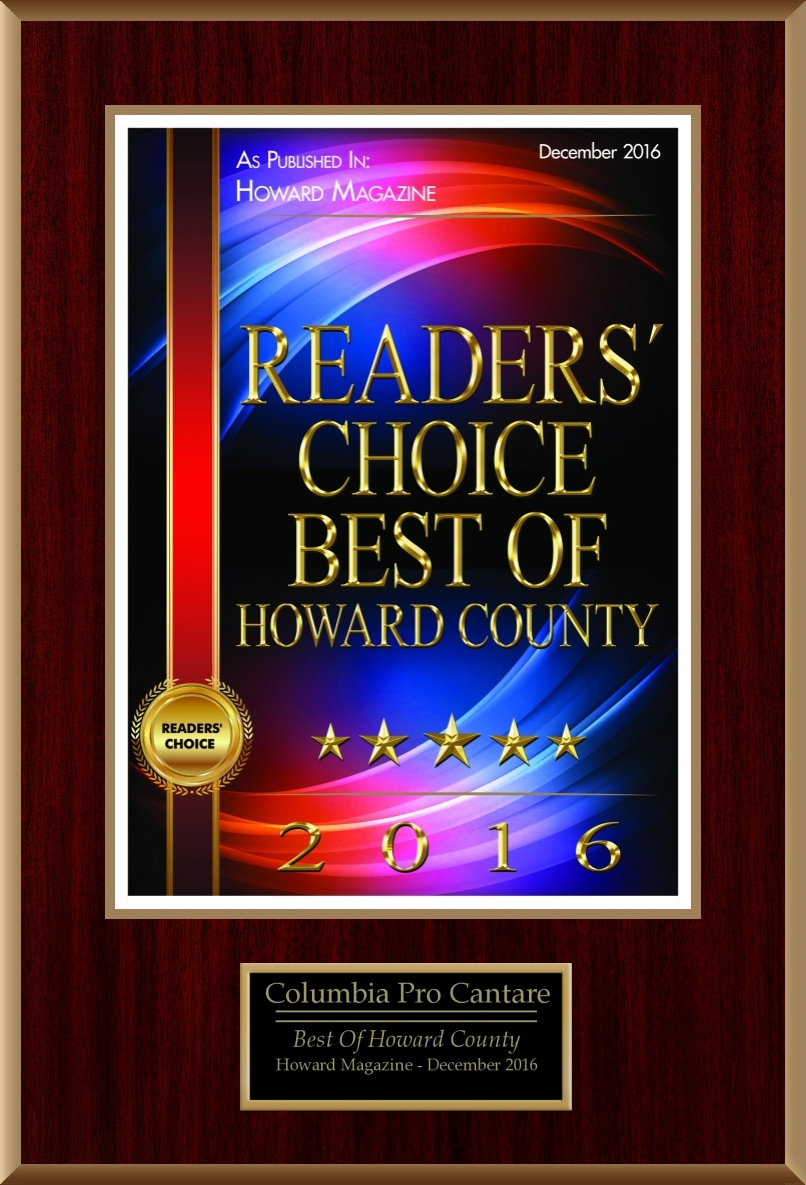 Carmina Burana
Saturday, October 21, 2017 at 8 PM
Jim Rouse Theatre, Columbia, MD
Handel: Messiah
Sunday, Dec. 3, 2017 at 7:30 PM
Jim Rouse Theatre, Columbia, MD
A Christmas Noël
with the CPC Chamber Singers
Sunday, Dec. 10, 2017 at 3 PM
Christ Episcopal Church
Columbia, MD
Sing Into Spring
Sunday, March 18, 2018 at 4 pm
First Evangelical Lutheran Church Ellicott City, MD

Over There: Music of World War I
Saturday, May 5, 2018 at 8 PM
Jim Rouse Theatre, Columbia, MD

Columbia Pro Cantare
5404 Iron Pen Place
Columbia, MD 21044
410.730.8549
Fax: 410.730.8634
Thank you to all our patrons and supporters who celebrated our 40th Anniversary Season with us! You are vital to us, and we hope to see you at our events in the upcoming 2017-2018 season:
Saturday, October 21, 2017, 8 PM – Carmina Burana
Sunday, December 3, 2017, 7:30 PM – Handel: Messiah
Sunday, December 10, 2017, 3 PM – "A Christmas Noël"
with the CPC Chamber Singers
Sunday, March 18, 2018, 4 PM – "Sing into Spring"
Saturday, May 5, 2018, 8 PM – "Over There: Music of World War I"
Tickets for sale now online and by phone. Tickets will be mailed in September.
PHOTO OF LESTER LYNCH, baritone, HIS PARENTS AND SISTER, AND FRANCES MOTYCA DAWSON AND DAUGHTER, ANNE DAWSON.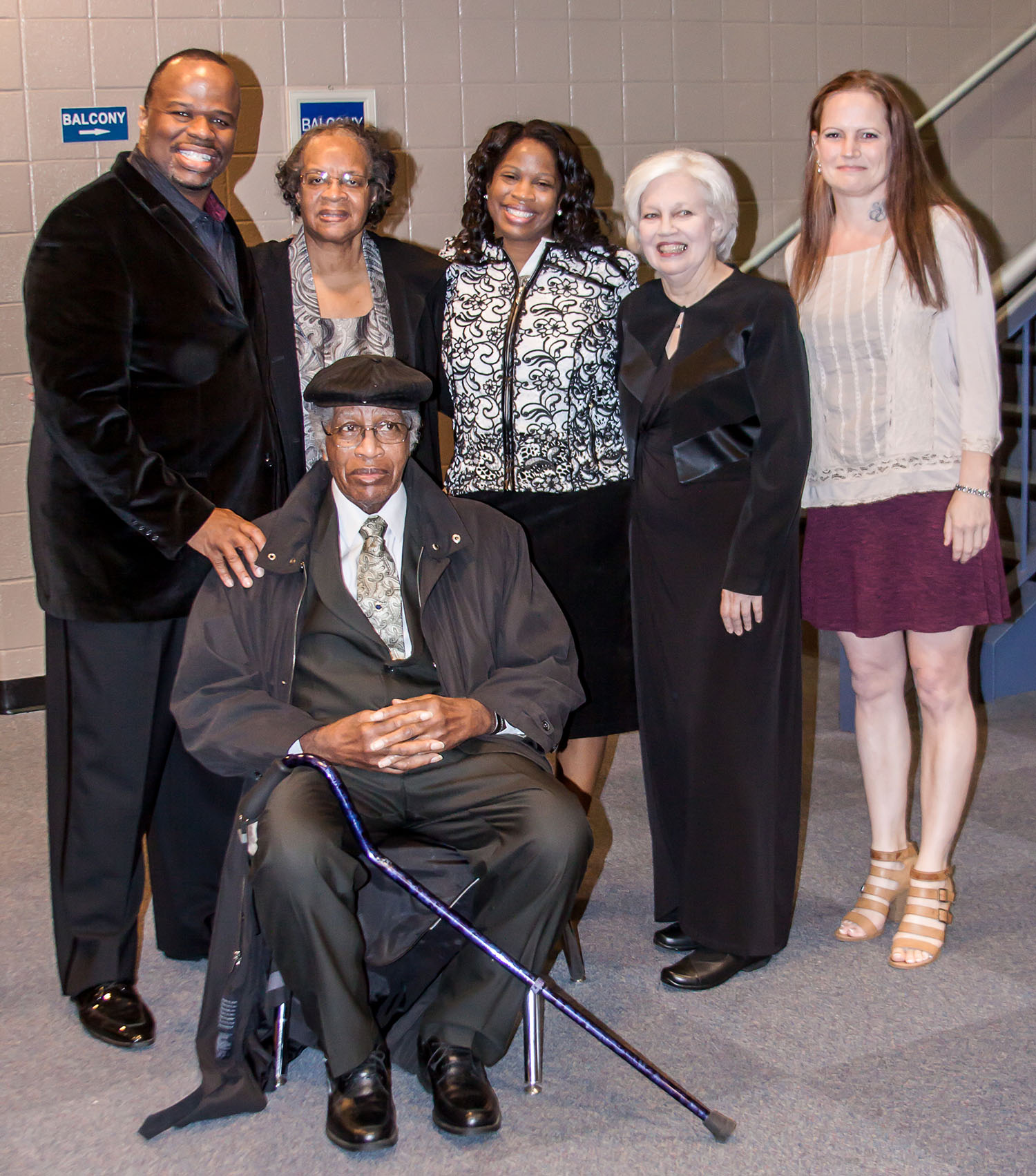 "Celebrations!" concert, May 14, 2017 Photo Credit: Barry Page