Join us in our
2019-2020 SEASON
Mozart: Requiem
Saturday, October 26, 2019 at 8 PM
Jim Rouse Theatre, Columbia, MD
Handel: Messiah
Sunday, Dec. 8, 2019 at 7:30 PM
Jim Rouse Theatre, Columbia, MD
A Christmas Noël
with the CPC Chamber Singers
Sunday, Dec. 15, 2019 at 3 PM
Christ Episcopal Church
Columbia, MD
"Celebrating
Women Composers"
Sunday, March 8, 2020 at 4 pm
100 Years of Women's Suffrage
First Evangelical Lutheran Church Ellicott City, MD

"Music Traditions Along
the Danube"
Saturday, May 2, 2020 at 8 PM
Classical and Folk Music
and Folk Dancers
Jim Rouse Theatre, Columbia, MD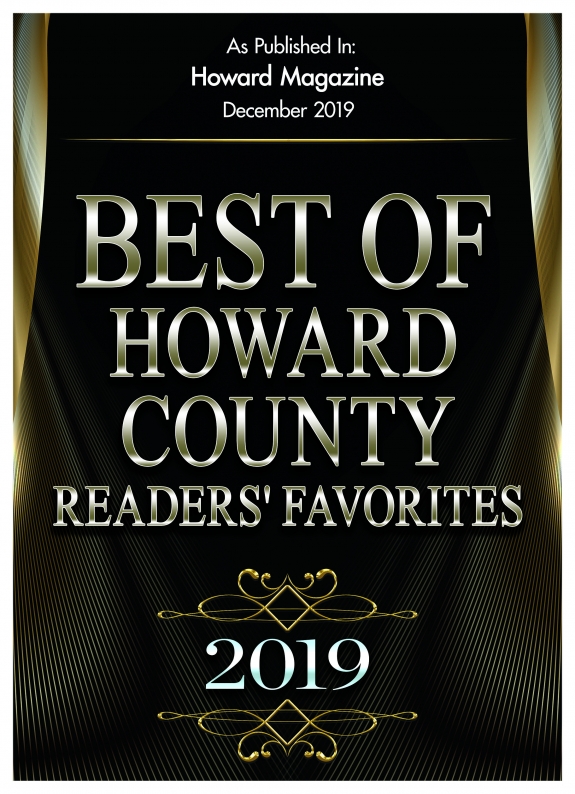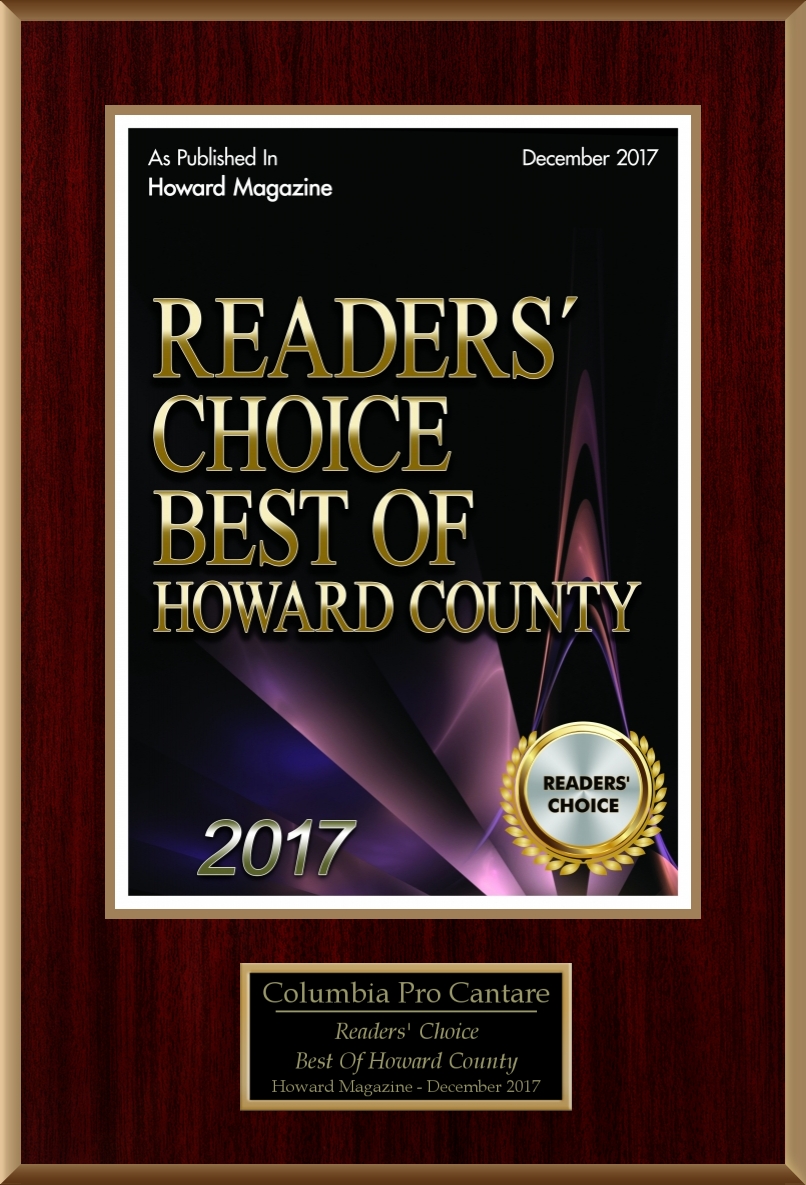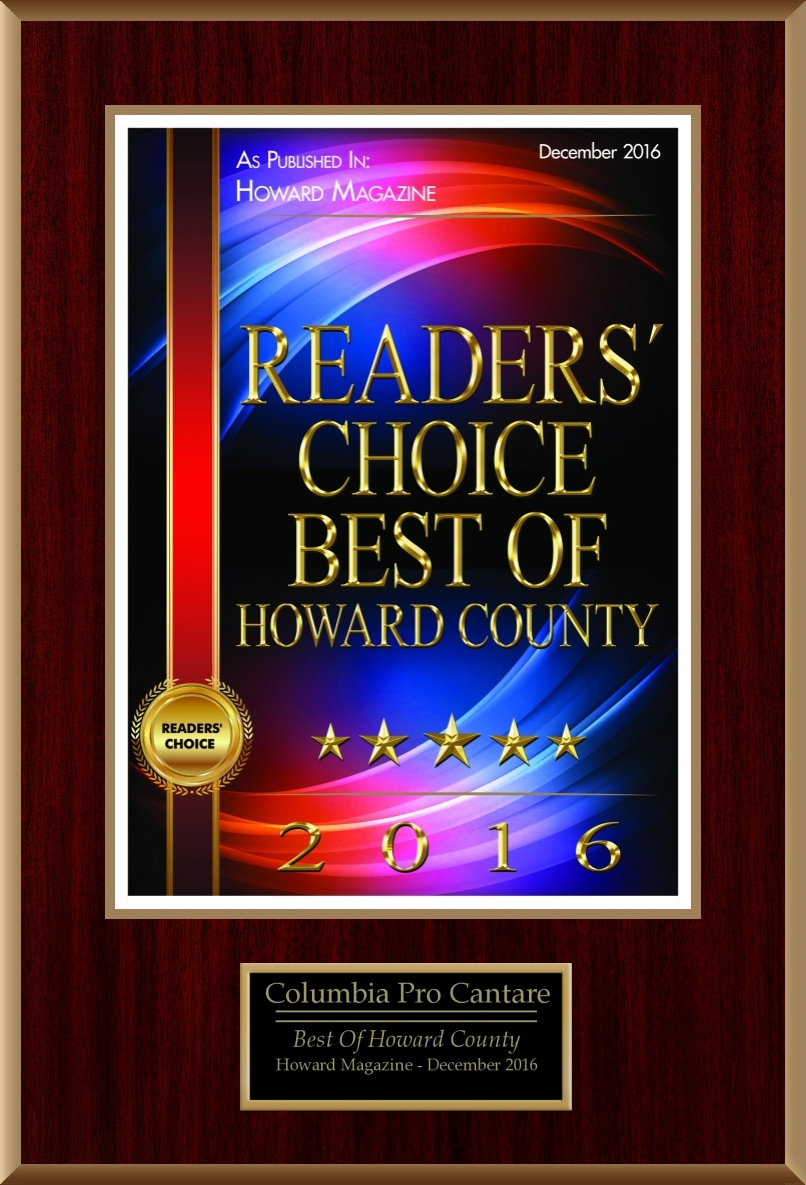 Columbia Pro Cantare
Studio 17
8510 High Ridge Rd
Ellicott City, MD 21043
410.696.2888
Fax: 410.696.2591
Thank you for your support in 2019. We are honored to receive the
Readers' Choice Best of Howard County for 2019!
We hope to see you at our Sunday, March 8, 2020 concert
"Celebrating Women Composers"
Laura Lee Fischer, conductor, at 4 PM at
First Evangelical Lutheran Church, 3604 Chatham Rd., Ellicott City, 21042

Music by Fanny Mendelssohn, Clara Schumann, Amy Beach, Jennifer Higdon, and more!
Performers include Columbia Pro Cantare, Dunloggin Middle School Choir
and the CPC Chamber Singers.

This concert is made possible in part by Flying Cloud Money Management.



Celebrate these wonderful concerts with us in the following special ways:

Buy a ticket for a raffle basket at any concert!

Attend our high tea celebrating women composers in spring of 2020!

Vote in the battle for the baton contest for our May 2020 concert!
Our office has moved to Studio 17, 8510 High Ridge Road, Ellicott City, Maryland 21043
An important message for Seniors in need of transportation to and from concerts: We have placed our concerts in the free Seniors Events Shuttle, operated through the Columbia Association's Senior Advisory Committee for groups of 4 to 9 seniors aged 60 and over. This shuttle is a free curb-to-curb transport to attend evening (after 4:30 pm) and weekend events. However, the Senior Event Shuttle is limited to Columbia residents only. To request a ride, please call 410-715-3087. A Senior Advisory committee member will call back with a confirmation. For a complete list of events, visit ColumbiaAssociation.org/SeniorShuttle.