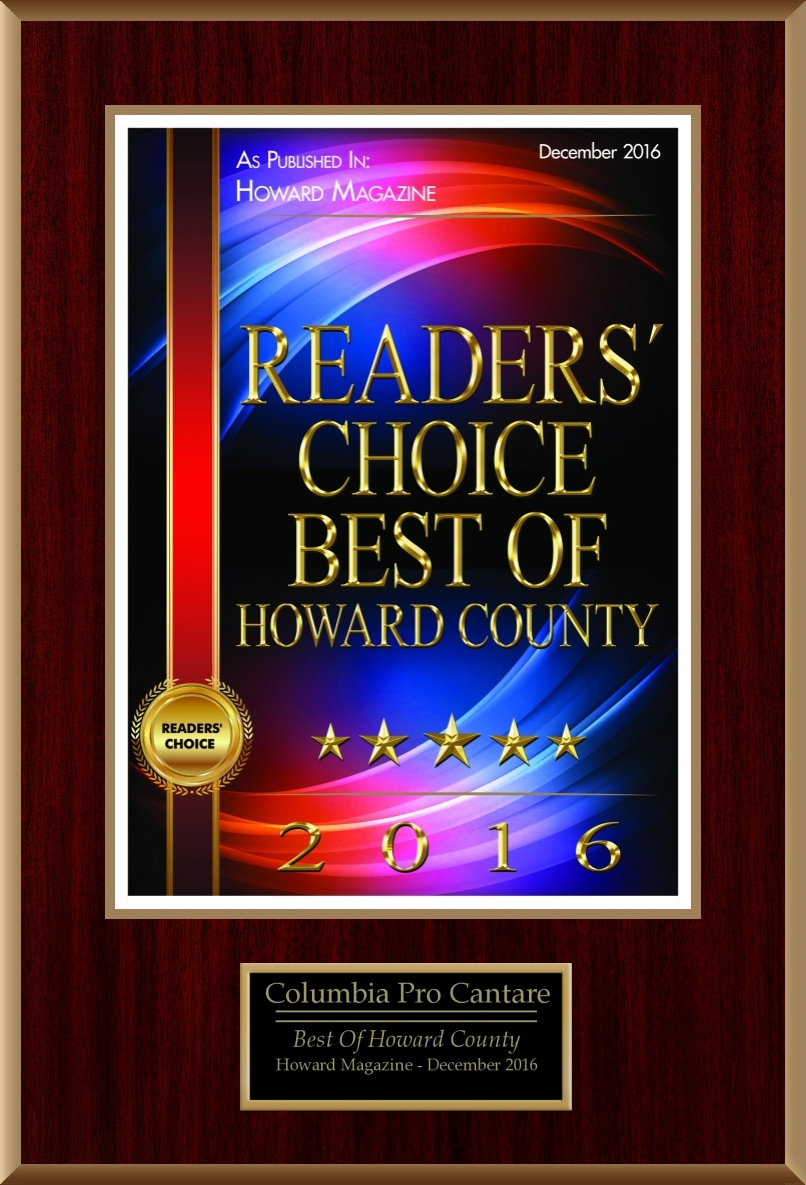 CPC 4Oth Anniversary
Gala Celebration
Saturday, October 22, 2016 at 8 PM
Handel:
Messiah
Sunday, Dec. 4, 2016 at 7:30 PM
A Christmas Noël
with the CPC Chamber Singers
Saturday, Dec. 17, 2016 at 7 PM
Music Masters of Eastern Europe
Sunday, March 19, 2017 at 3 pm
First Evangelical Lutheran Church Ellicott City, MD

CELEBRATIONS: COLUMBIA'S 50TH
CPC'S 40TH, JRT'S 20TH!
Sunday, May 14, 2017 at 8 PM
Jim Rouse Theatre, Columbia, MD

Columbia Pro Cantare
5404 Iron Pen Place
Columbia, MD 21044
410.730.8549
Fax: 410.730.8634
Click on the arrow to listen to a sample of Tom Benjamin's I Build A House

Anniversary Celebrations!
Columbia's 50th, Columbia Pro Cantare's 40th, Jim Rouse Theatre's 20th!
Sunday, May 14, 2017 at 8 PM

Aaron Copland's Lincoln Portrait, Simple Gifts, Boatman's Dance; Spirituals
In honor of Jim Rouse and Columbia: Tom Benjamin's I Build A House

Columbia Pro Cantare
Lester Lynch, baritone
Howard County Concert Orchestra

Jim Rouse Theatre for the Performing Arts
5460 Trumpeter Road, Columbia, MD 21044