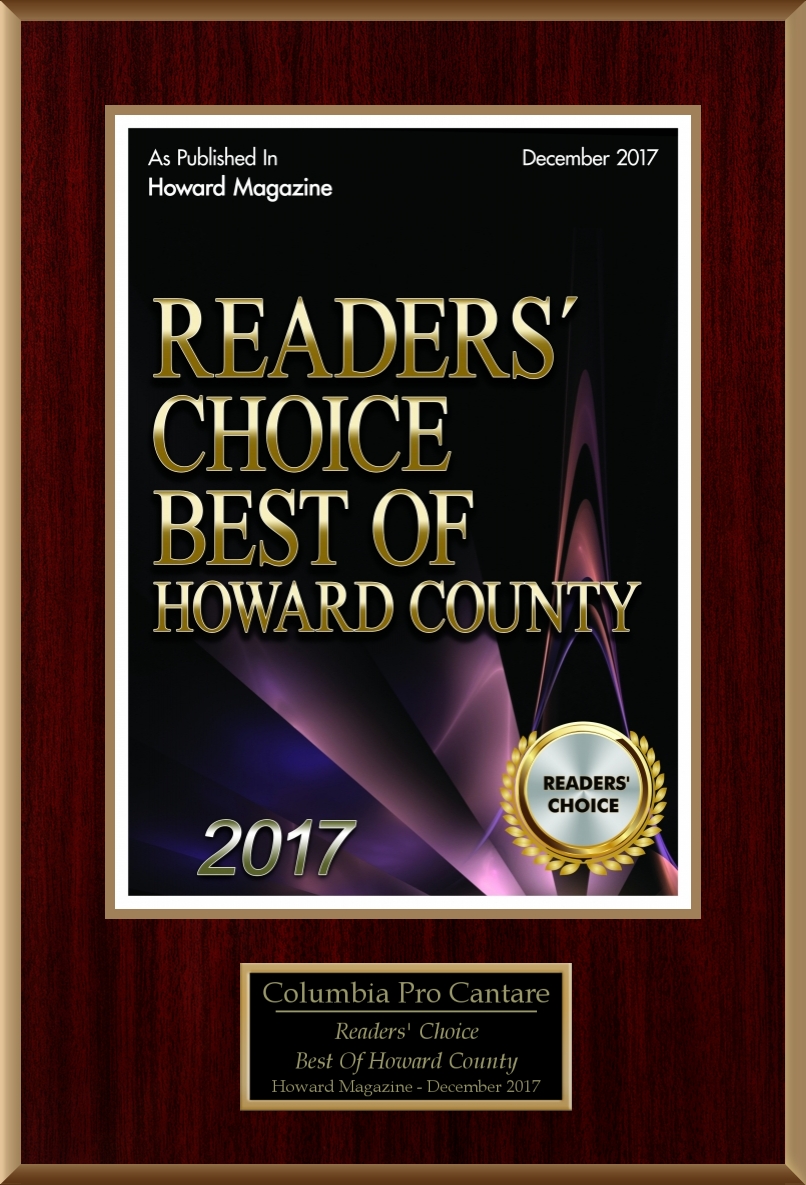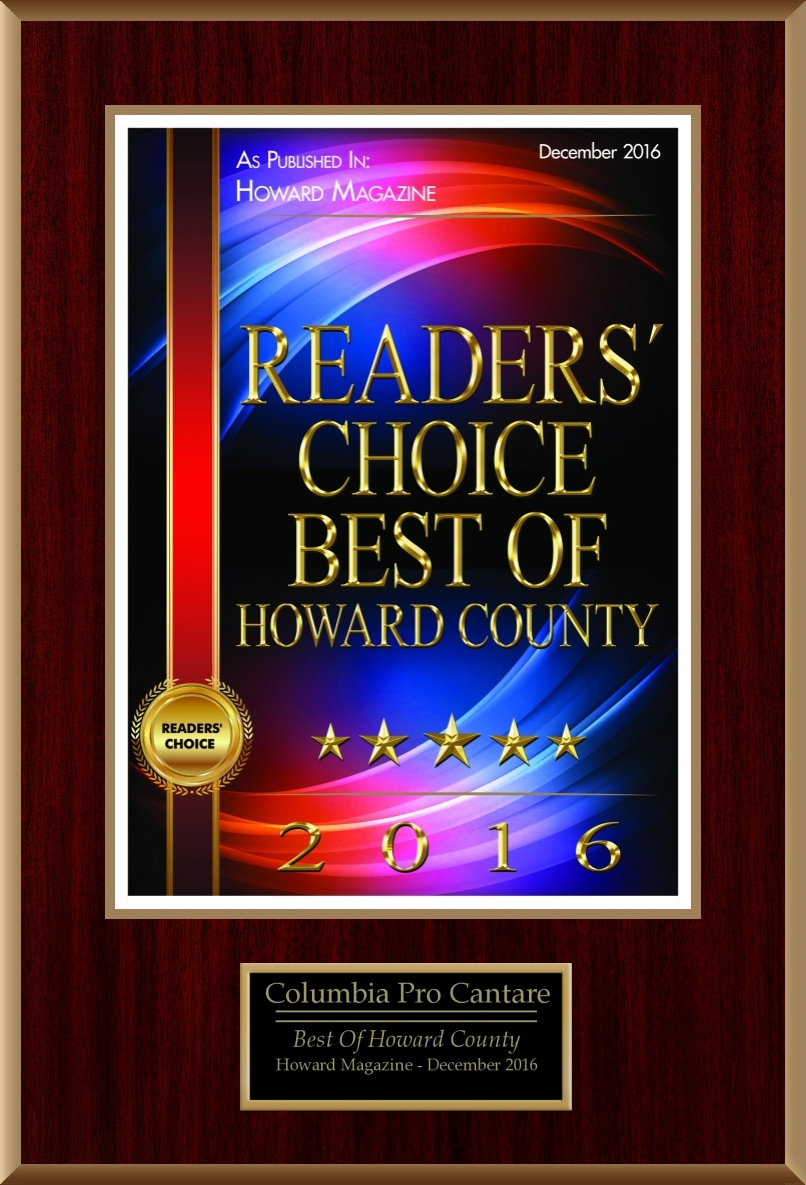 2018-2019 SEASON
"Go for Baroque!"
Saturday, October 20, 2018 at 8 PM
Jim Rouse Theatre, Columbia, MD
Handel: Messiah
Sunday, Dec. 2, 2018 at 7:30 PM
Jim Rouse Theatre, Columbia, MD
A Christmas Noël
with the CPC Chamber Singers
Sunday, Dec. 9, 2018 at 7 PM
Christ Episcopal Church
Columbia, MD
"Twentieth Century
European Composers"
Sunday, March 17, 2019 at 4 pm
First Evangelical Lutheran Church Ellicott City, MD

"Salute to Gershwin & Kern"
Saturday, May 4, 2019 at 8 PM
Jim Rouse Theatre, Columbia, MD

Columbia Pro Cantare
Studio 17
8510 High Ridge Rd
Ellicott City, MD 21043
410.696.2888
Fax: 410.696.2591
Upcoming Concert:
"Twentieth Century European Composers"
Sunday, March 17, 2019 at 4 PM
First Evangelical Lutheran
3604 Chatham Road, Ellicott City, MD 21042

Otče Naš by Leoš Janáček
Columbia Pro Cantare, Jason Berger, tenor, Jacqueline Pollauf, harp, Donald Fries, organ

Hymne au soleil by Lili Boulanger
CPC, Sharon Stewart, soprano, Sammy Marshall, piano

Cantique de Jean Racine by Gabriel Fauré
CPC, organ

Panis Angelicus by César Franck
Jason Berger, tenor, Donald Fries, organ

Deux Divertissements 1) "á la française" 2) "á l'espagnole" by André Caplet
Jacqueline Pollauf, harp

Berceuse by Louis Vierne
Donald Fries, organ

Les sirènes by Lili Boulanger; Ave Maria by Gabriel Fauré; Ubi Caritas by Maurice Duruflé
CPC Chamber Singers, soprano solo, piano, organ

* All works are performed in their original languages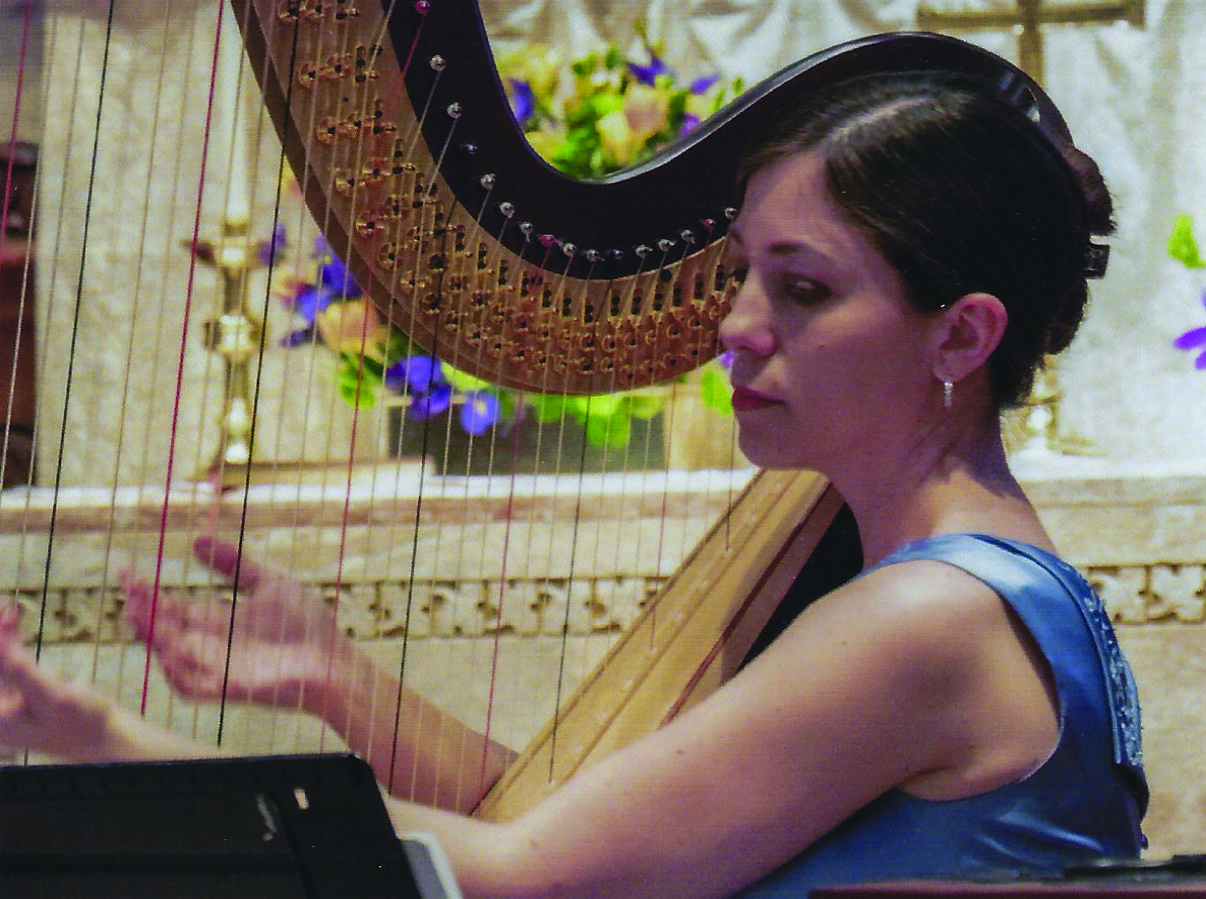 We are having a Spoleto fundraiser, which will be held June 5 - 8 in Charleston, SC. It is an exciting, fun-filled 4 days of theatre, dance, opera, chorus and chamber music in a beautiful location where you can find great food, art museums, and other fun things to do! Click on this invitation for details and prices and please consider joining us!
Call 410-799-9321 for ticket information.
Our office has moved to Studio 17, 8510 High Ridge Road, Ellicott City, Maryland 21043