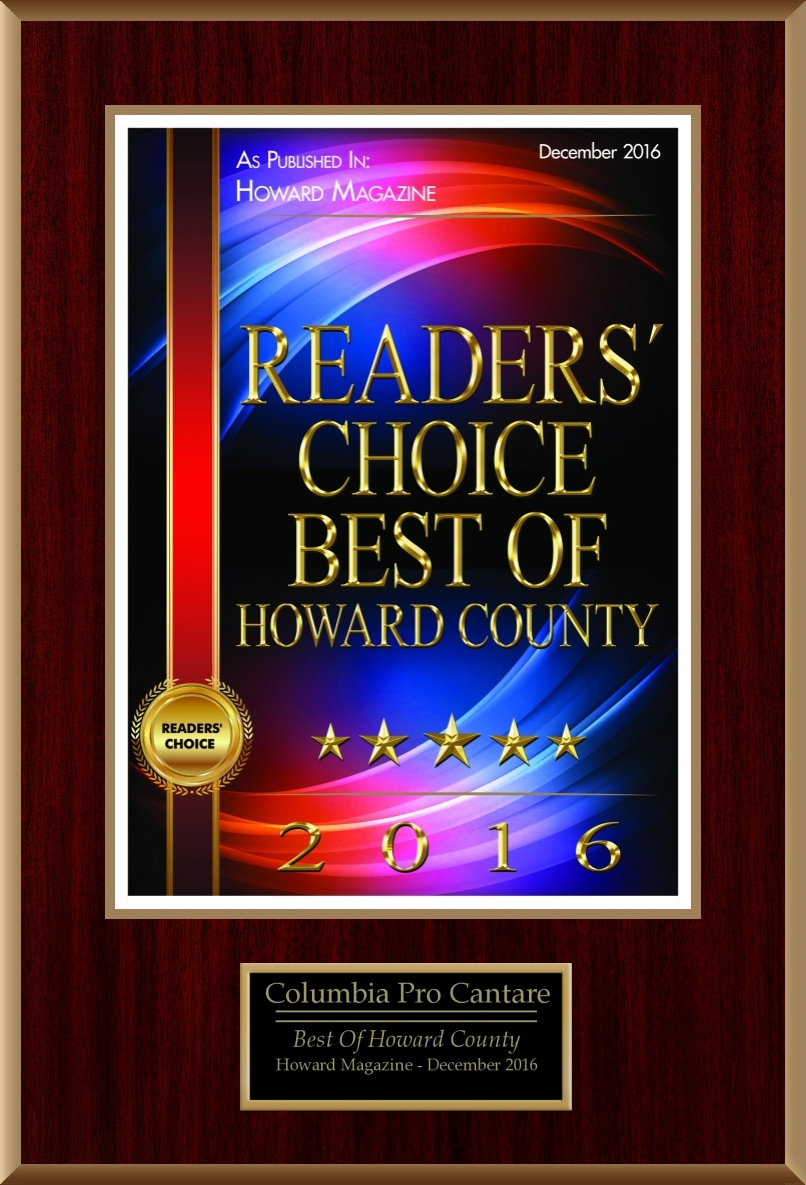 Carmina Burana
Saturday, October 21, 2017 at 8 PM
Jim Rouse Theatre, Columbia, MD
Handel: Messiah
Sunday, Dec. 3, 2017 at 7:30 PM
Jim Rouse Theatre, Columbia, MD
A Christmas Noël
with the CPC Chamber Singers
Sunday, Dec. 10, 2017 at 3 PM
Christ Episcopal Church
Columbia, MD
Sing Into Spring
Sunday, March 18, 2018 at 4 pm
First Evangelical Lutheran Church Ellicott City, MD

Over There: Music of World War I
Saturday, May 5, 2018 at 8 PM
Jim Rouse Theatre, Columbia, MD

Columbia Pro Cantare
5404 Iron Pen Place
Columbia, MD 21044
410.730.8549
Fax: 410.730.8634
Next Concert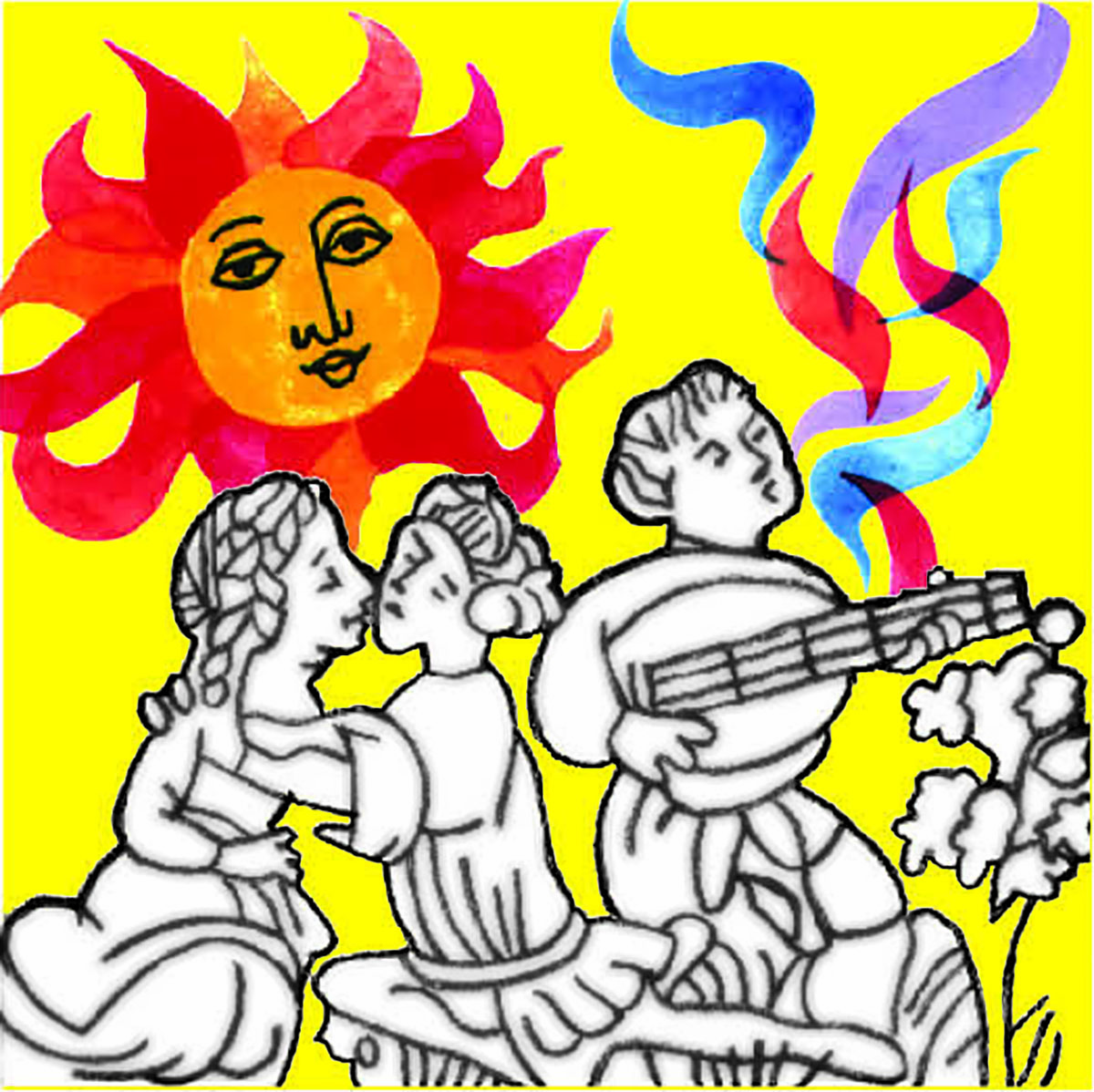 Columbia Pro Cantare's 41st season opens on Saturday, October 21, 2017 at 8 pm at the Jim Rouse Theatre in Columbia with
Carmina Burana
Like other masterpieces of music, Carmina Burana has been plundered for snippets to accompany or underlie TV commercials and films. What an experience this will be as you hear the whole work! Two choruses, three soloists, and accompanying instruments – filling the concert hall with driving rhythms, fire and energy. Not to be missed!
Laura Lee Fischer, conductor
Columbia Pro Cantare; Kimberly Christie, soprano
Rob McGinness, baritone; David Dickey, counter-tenor
Women of Wilde Lake High School, Kevin Crouch, director
Alison Gatwood and Erik Apland, pianos; Percussion
Pre-concert Lecture sponsored by Rotary Club of Columbia-Patuxent
Post-concert Reception
Jim Rouse Theatre, 5460 Trumpeter Road, Columbia, MD 21044
Advance ticket sales are no longer available for this concert, but tickets can still be bought at the door. The box office opens at 6:15 pm.