Join us in our
2020-2021 SEASON
A Christmas Noël
with the CPC Chamber Singers
Saturday, Dec. 12, 2020 at 4 PM
Christ Episcopal Church
Columbia, MD
"In Nature's Realm"
Sunday, March 7, 2021 at 4 pm
First Evangelical Lutheran Church Ellicott City, MD

"American Voices"
Saturday, May 1, 2021 at 8 PM
Jim Rouse Theatre, Columbia, MD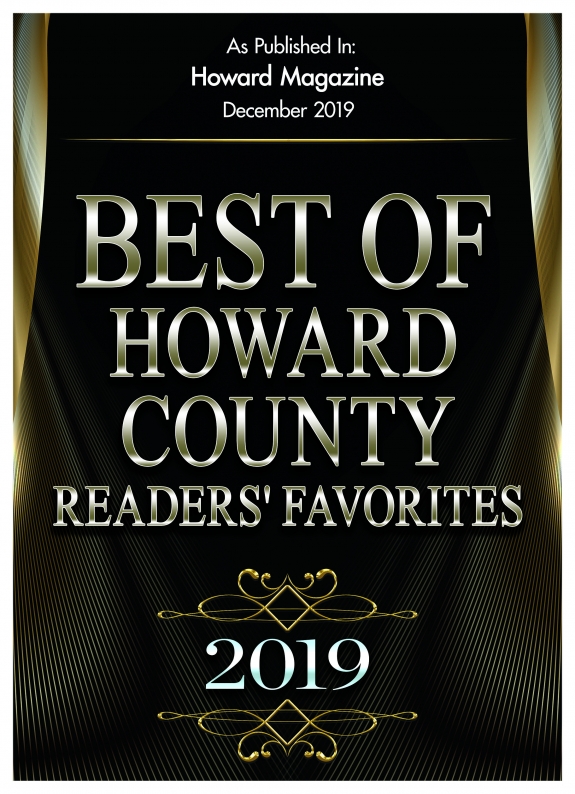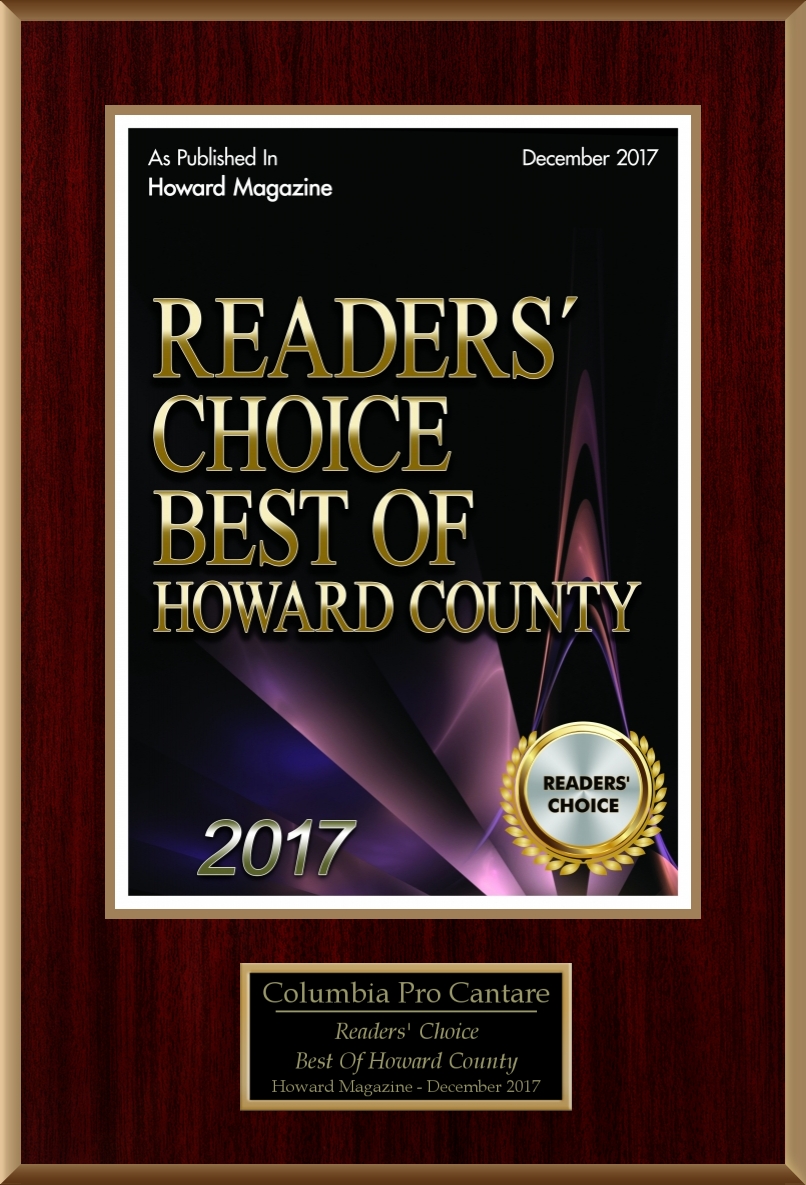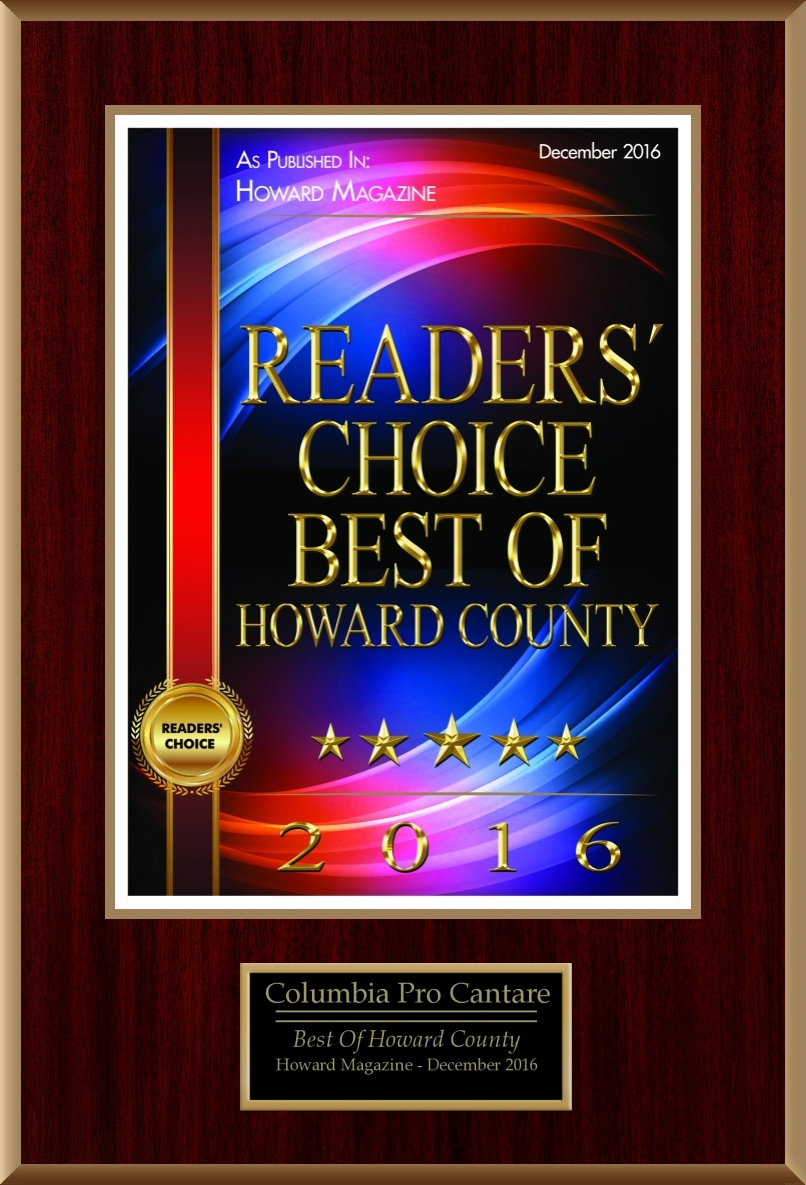 Columbia Pro Cantare
Studio 17
8510 High Ridge Rd
Ellicott City, MD 21043
410.696.2888
Fax: 410.696.2591
Dear Patrons,

The CPC Board of Trustees held a virtual meeting Tuesday night, May 12, to discuss holding our five regularly planned concerts for next season and reached a difficult conclusion. Because of the possibilities of a second wave of the coronavirus, the risk having the virus spread because of rehearsals or concerts, and unknown factors regarding schools and public buildings for rehearsals and concerts this fall, we have decided it is necessary to cancel both the October 17 and December 6 (Messiah) concerts at the Jim Rouse Theatre.

Stay safe and well, and we hope to see you at our remaining 3 concerts of the 2020-2021 Season.

Thank you for your ongoing support!

Columbia Pro Cantare Board of Trustees

• To see videos of three songs from CPC's March 8 concert, click on our LINKS page.

• To Donate to CPC, click on Support the CPC page under SUPPORT.

• We will sell tickets to individual concerts and will make those available for purchase online later this summer.

• Visit our website for updates as we continue to plan for alternatives to live performances.
SAVE THE DATE!
Columbia Pro Cantare 44th Season (2020-2021)
Saturday, December 12, 2020, 4 PM
A Christmas Noël with the CPC Chamber Singers
Christ Episcopal Church, Columbia

Saturday, March 7, 2021, 4 PM
NATURE'S REALM
First Evangelical Lutheran Church, Ellicott City

Saturday, May 1, 2021, 8 PM
AMERICAN VOICES
Jim Rouse Theatre for the Performing Arts (JRT)